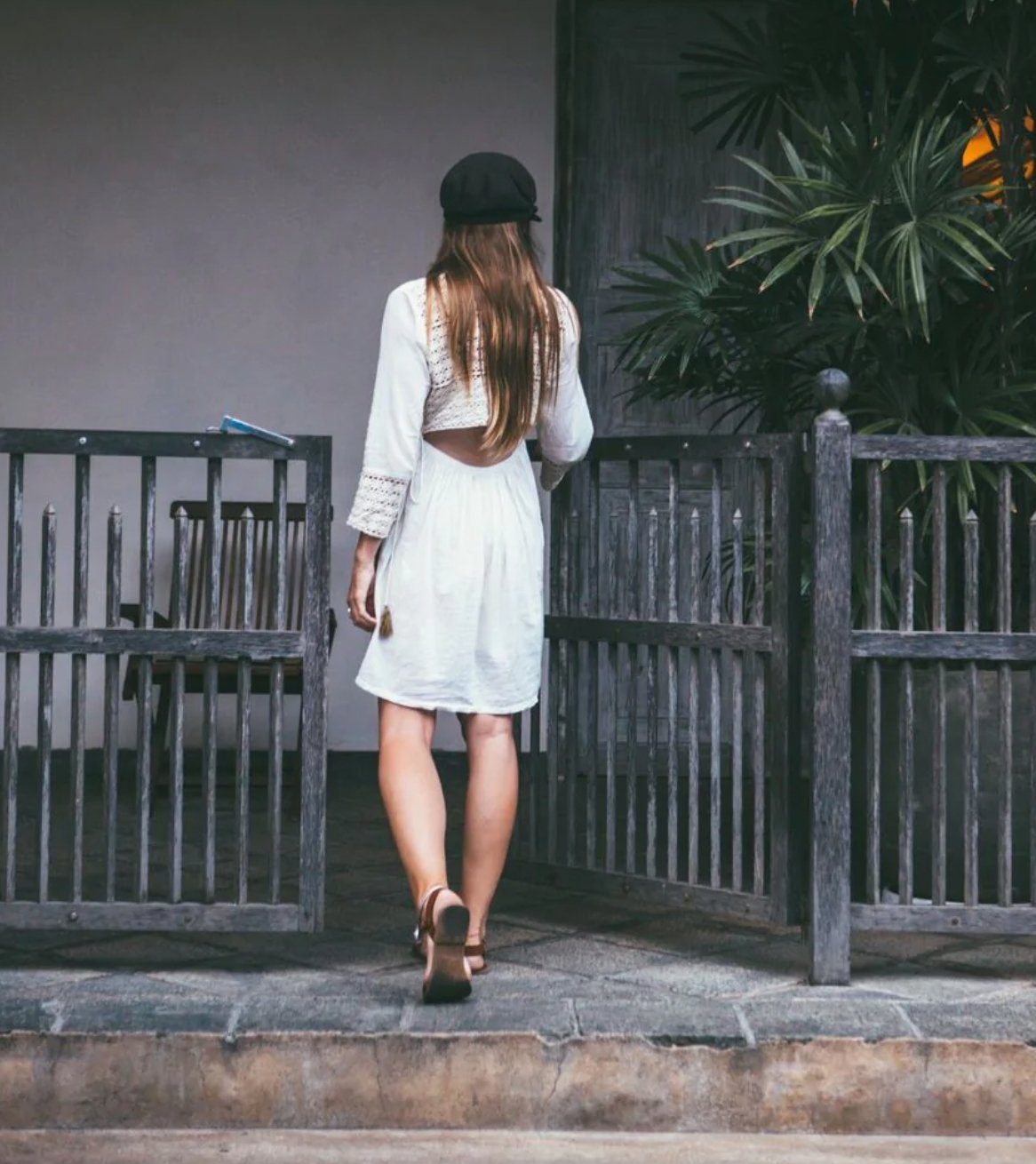 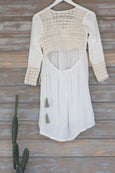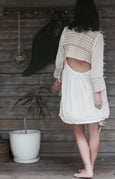 
Augustine dress
$27.00 USD $85.00 USD
Soft organic cotton
Off white 
Cream crochet details on sleeves and back
Naturally dyed tassels.
To the Beach: Wear over bikinis
Every day: Wear a nude half slip underneath to show of the back detail.
Winter: wear as a top with a front tuck over boyfriend or skinny jeans 
The material is crossed over the top to prevent transparency across the bust 
Cord and tassel can be worn tied to the side, front or back
Dresses one size
Model is a size 6 , 162 cm 
BUST 50 cm 
WAIST 40 CM elastic 50 cm when stretched out
LENGTH 93CM
Cotton can be somewhat see through in places so a slip or nude underwear is recommend
International taxes and duties are at the customer's expese. This amount is usually payable upon collection. You can check your average tax and duty rate with your local post office.
Please enquire at your local customs office about the fees associated with taxes and duties before you place your order. Orders will not be refunded by Celeste Twikler for reasons associated with taxes and duties payable by the purchaser. Celeste Twikler is not liable for any costs associated with goods that are destroyed due to non-payment of taxes and duties payable by the purchaser.
Related products